Testimonials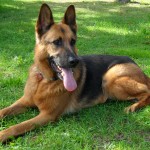 Debbie, Trevor and their very friendly staff have been caring for our cats and dog since they took over ownership – of Underdown cattery and more latterly Pet 2 Us and we would have no hesitation in recommending them to any animal lover. Pet 2 Us staff are very knowledgeable and also very well trained to care for animals in their care and we know that the animals would be loved, adored and cared for as they would in their own home. The kennels and cattery are always presented as spotlessly clean and we are always made very welcome when we visit Pet 2 Us We consider Pet 2 Us to be our animals home away from home.
– Wayne & Vicky Cunningham
Our black lab Dijay has been a regular visitor at Pet 2 Us for the last year and a half. We call it 'Hotel for  Dogs' and he gets beside himself with excitement when we are leaving the house & signing in. Dijay comes home happy, healthy and dog tired. The Staff love having Dijay and welcome him like part of the family. We highly recommend Pet 2 Us and will continue to use their boarding kennel while we are living in Hawkes Bay.
-Jacqui & Ray Bailey
Oscar & Meg are always happy to spend time at Pet 2 Us, keen to get out of the car to get the initial meet and greet over and done with (lots of barking!). And always pleasing to see Oscar & Meg relaxed & happy when it's time to go home. I can certainly recommend Pet 2 Us to look after anyones pets in a safe, clean, friendly environment.
 I adopted Heidi from the SPCA when she was a tiny kitten, and she started going to Pet 2 Us when she was approx. 6 months old. However, she has never really appreciated the wonderful facilities at Pet 2 Us. I was so impressed I told all my friends it was like a kittens preschool. Heidi has naturally outgrown the preschool area, and now when she visits Pet 2 Us she goes into the teenage/adult facilities which again impressed me – talk about a cats paradise! Apart from it being a home away from home, the facilties are immaculate.
Amos spent some months living on the streets in our area. At some stage he found that he could get under our house via the open service hatch, and each evening we would hear him arrive for a night's sleep. 'Dog' was so wary that if we made eye-contact he was away to the street. How did he find food all those months? We will never know, but it must have been meagre pickings, as he was rather too thin. We did not want a dog, but we began leaving food for him. After some months of patience, one morning he walked inside, very wary, and the the brief visit was over. But the barrier had been broken, and in a short while he was our dog, with his own name, kennel, collar, feeding bowl. On the first visit to the vet, Amos stood with his nose pressed firmly against the door opening! He loved a ride in the car, and a game racing round our 1/4 acre section. Amos's first stay at kennels was not a happy experience, but when we found Pet 2 Us he really enjoyed going. He had such fun socialising with other dogs, and was obviously happy. Amos had a most beautiful nature, and though he came to us quite untrained, he responded to training, coming to a whistle, sitting, waiting for food, keeping off the garden. A beautiful, loved and loving friend, giving us such joy for nearly ten years.
Shadow and Aussie Gibbs would stay no where else! They are part of the Pet 2 Us family. I get regular text updates on the girls and their progress and feel absolutely assured that they are being looked after as well as if they were with us. We go away for up to 6 weeks at a time and I could not recommend Pet 2 Us more highly..Our girls love it!
 -Kerryann
Hi, my name is PG. I am an abandoned cat who turned feral but now live life in luxury. My holiday accommodation is fit for a Queen.
Debbie, Trevor and the wonderful kennel maids have been looking after our Australian Terriers, Peaches and Toffee for a few years now. We have watched the kennels go from strength to strength. What impresses us most? It is SO clean & organised, really attractive and beautifully maintained. Our dogs, like all dogs, have very distinct personalities and we know that they are well catered for! Total peace of mind. Highly recommended
We were due to pick up our new dog Jazz, but were really anxious as we had a couple of pre-arranged overseas trips. We were very concerned about putting our new young puppy in another new environment so early on in us getting her. 
Pet  2us offered her (us) a trial day to see how she would cope/fit in. 
This was really important to us as we had not even collected her yet from the breeders and of all the kennels we had spoken to, we knew 
this was the place for her (us). Pet 2 Us were the only business that 
were genuinely interested in her being happy at a kennel especially at 
such a young age. 
Jazz is now almost 2 years old and these days once the car boot is 
open, she hops in, always thinking she may be off to the kennels. 
No she does not travel by boot, but always the trier. These days 
we drop her off and say good bye…and she is GONE! No 
better way to be sure she is extremely happy there, she just loves 
anywhere that she gets loads of love and attention. 
We have 100 acres at home so she runs and runs at our place, but 
it is the best sign that after being at the kennels she just crashes 
in the car on the trip home, she loves the running, playing and 
socialising with the other dogs, which we suspect she may run 
rings around. 
Thanks Debbie and all the girls that look after Jazz. You make it 
possible for us to get away knowing our baby is safe and in good 
hands.
 – Becs and Warren
Our Recommendations